Knitting with Specialty Yarns from the North Beach Farm win recognition at the Salt Spring Fall Fair

Luanne Katz won a first prize for her beautiful sweater knit from the farm's steel blue yarn produced from a natural Gotland grey wool/dyed silk blend.  The pattern "Tuileries Pullover" is by Julie Dubreux.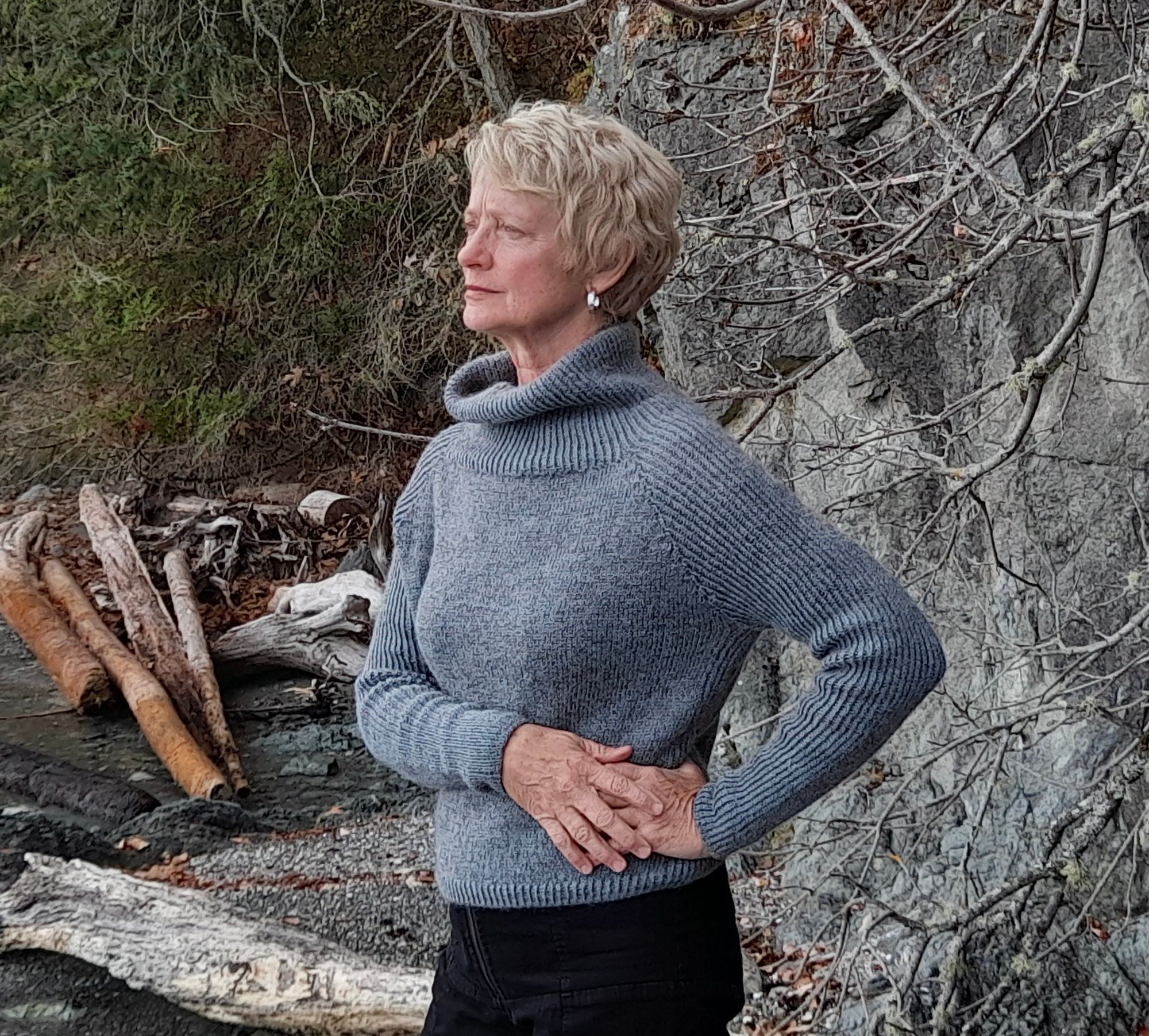 Leslie Andrews won a first prize for her natural Gotland grey lamb's wool shawl. The Pattern is "Some Time Alone" by Sylvia McFadden.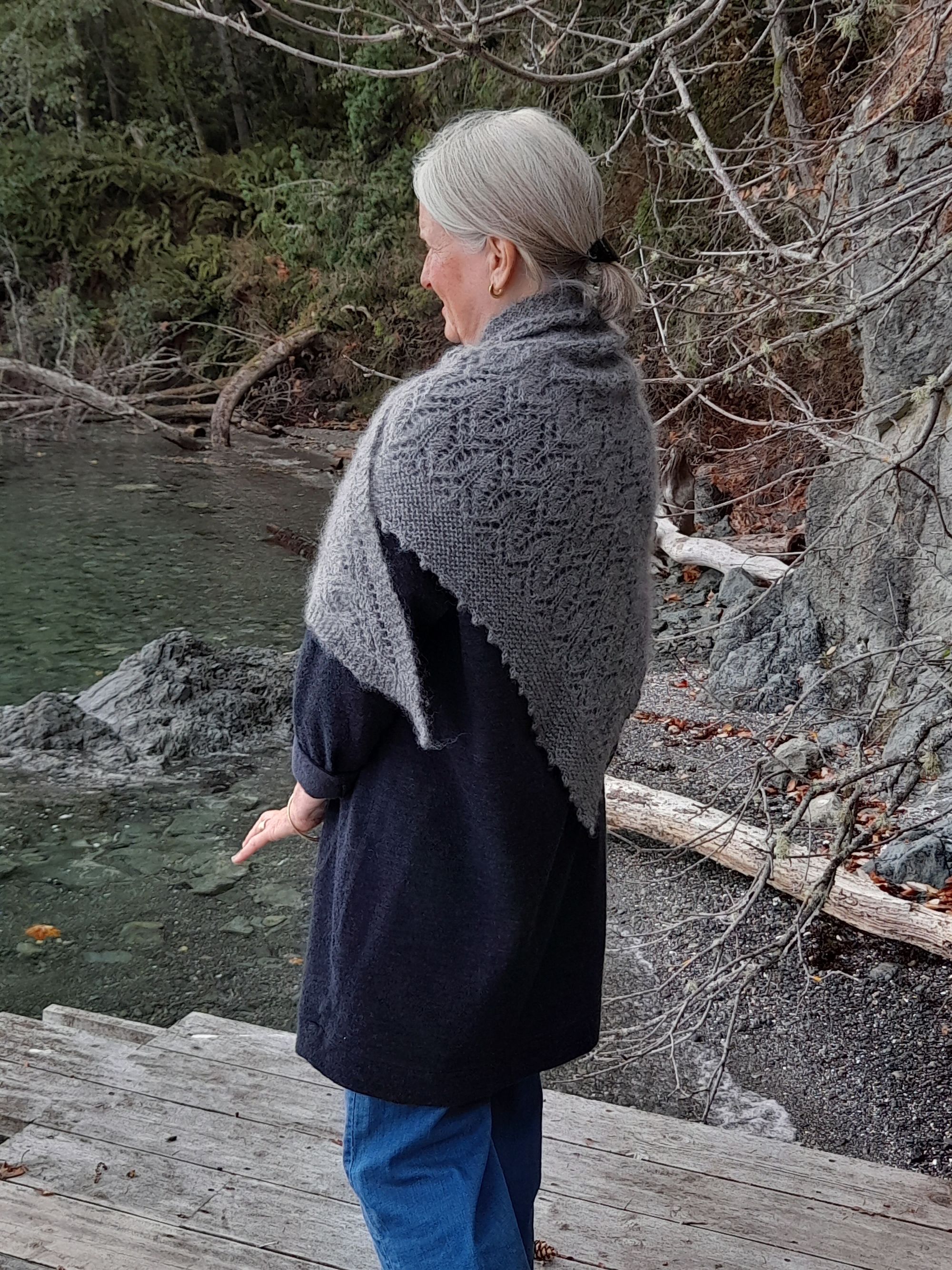 Contact us at David@northbeachfarm.ca if you are interested in visiting the farm to view our selection of specialty yarns.