A small selection of specialty Gotland yarns is still available for purchase direct from our Salt Spring Island farm.  All Natural Colours ready for your knitting, weaving or crochet projects. Contact us at David@northbeachfarm.ca to purchase.  
We would like to thank the many knitters who have dropped by the farm and purchased our Yarn.  We thank you for supporting local small farming.  Keep in touch and let us know if you would have custom needs for raw fleece or small batch milled yarn.
Our winter fleeces have been sent to mill for processing by the summer.  We will let you know when our specialty yarns have been restocked.
Still Available
100% Gotland Grey Wool from Crystal and Christoph, 3 ply, worsted weight, 168 yds./skein, 100g/skein, 15 skeins available. $25/skein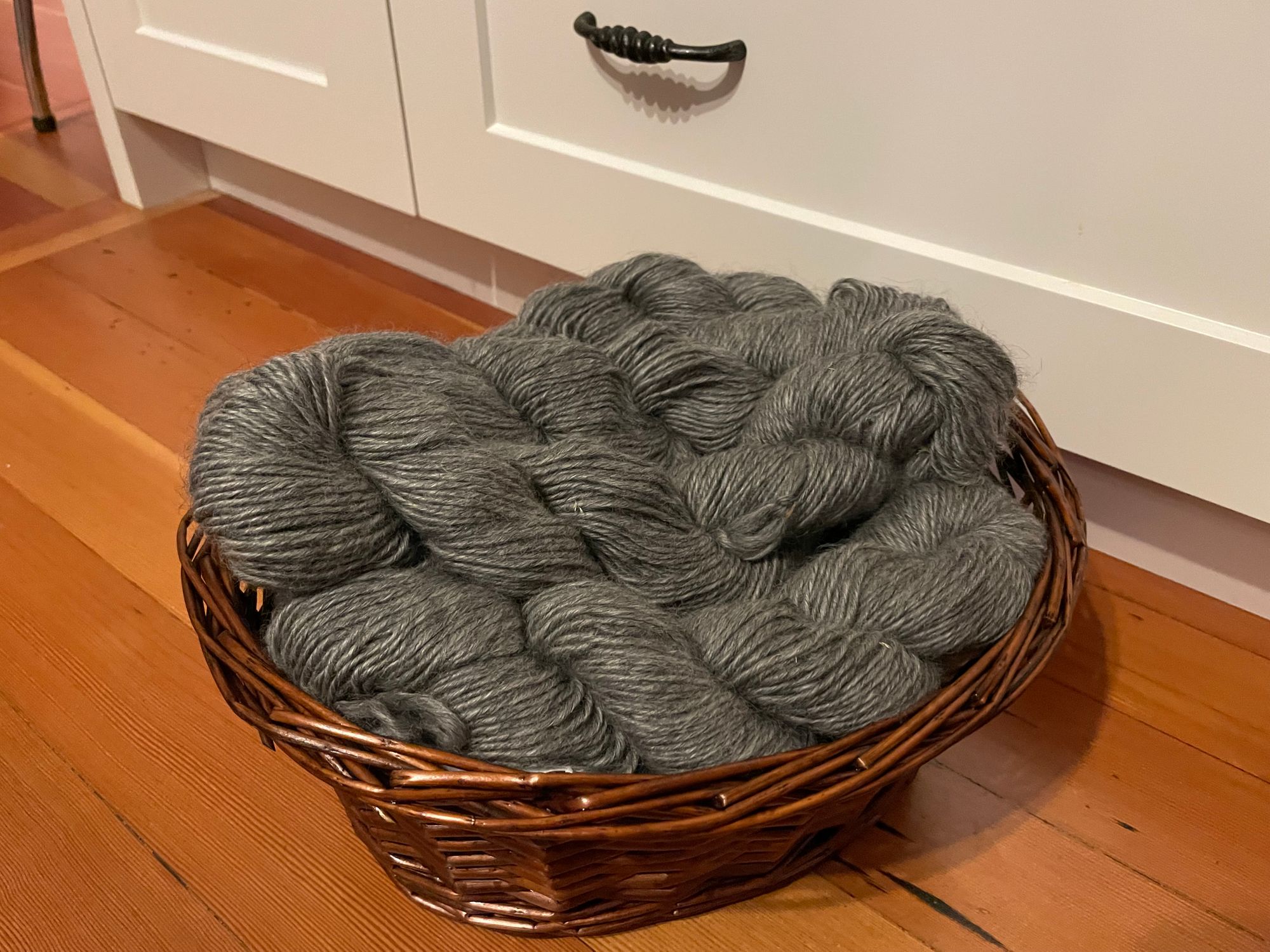 100% Gotland Grey Lamb's Wool from Dillon, Daisy and Dolly, 1 ply, 208 yds./skein, 100g/skein, bulky weight, 11 skeins available, $25/skein