Specialty Gotland Yarns Available From North Beach Farm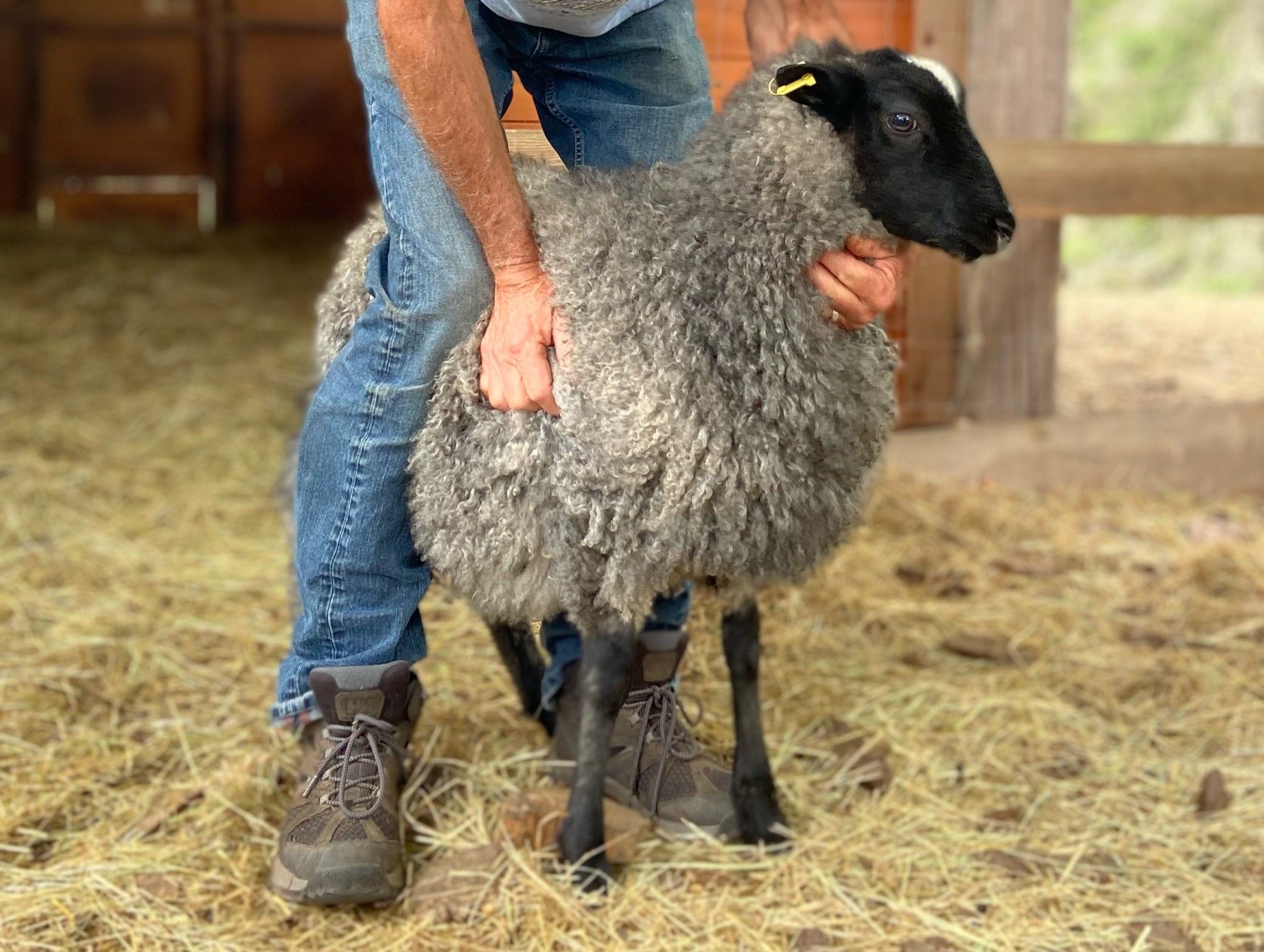 We have a new selection of specialty  yarns  available for purchase direct from our Salt Spring Island farm.  
The mill creates our specialty yarns by blending the farm's natural Gotland/BFL fibre  with mohair or silk.  This blending process softens and lightens the yarn while maintaining the Gotland lustre.  
For those seeking the ultimate in warmth and durability, we also have 100% wool yarn.
To make an appointment to view the yarns or to make a purchase, contact me at David@northbeachfarm.ca
Gotland/BFL Mohair Blends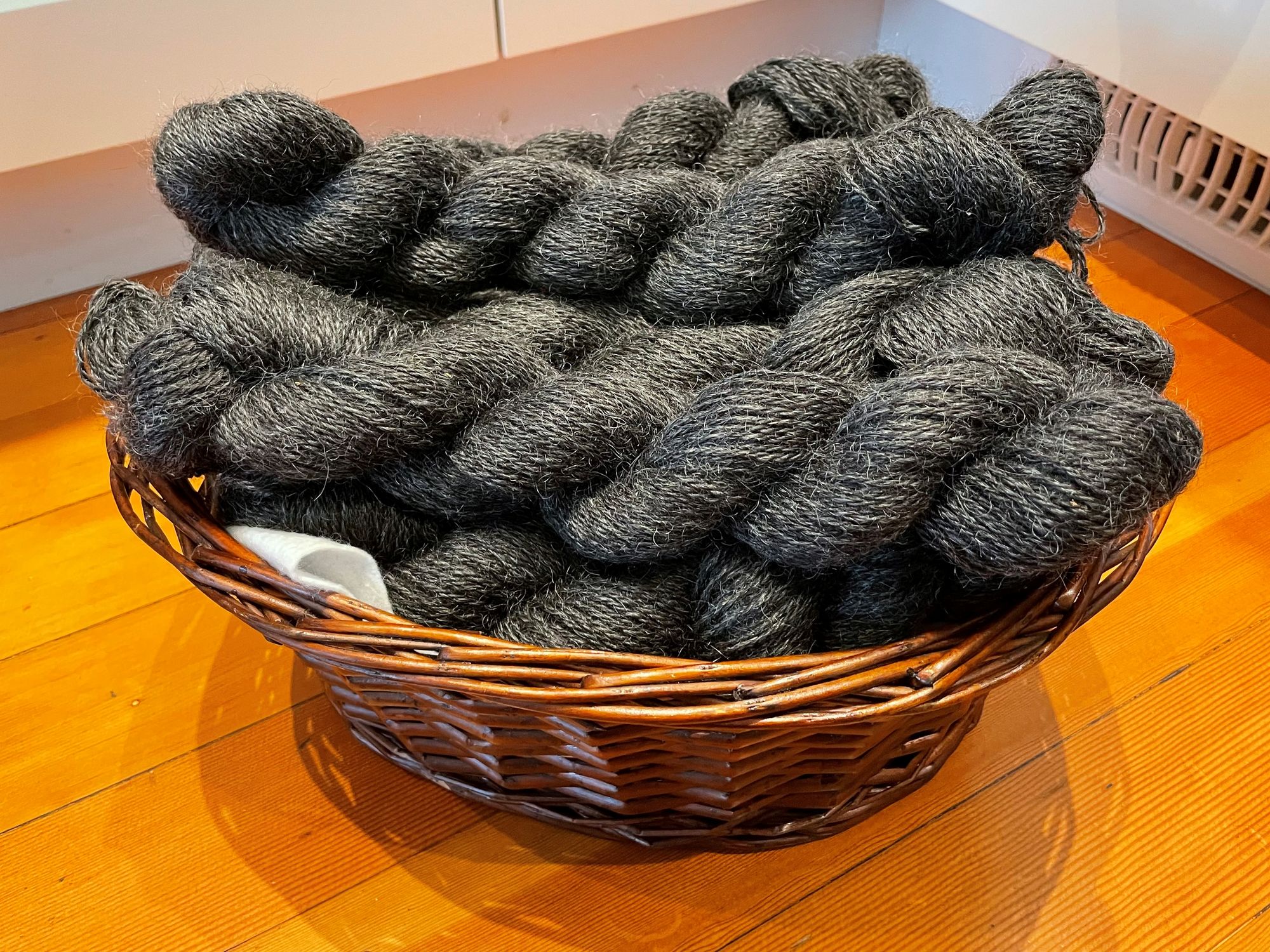 These yarns are a blend of 75% wool and 25% mohair, 3 ply, 208 yards per skein, 100 to 115g per skein. The Charcoal originates from the fleece of Dory and Diego (15 skeins available), the Silver White from Maeve (13 skeins available), the Gotland Grey from Berg (9 skeins available) and the Soft White from Lola and Daphne (11 skeins available).  The cost per skein is $28.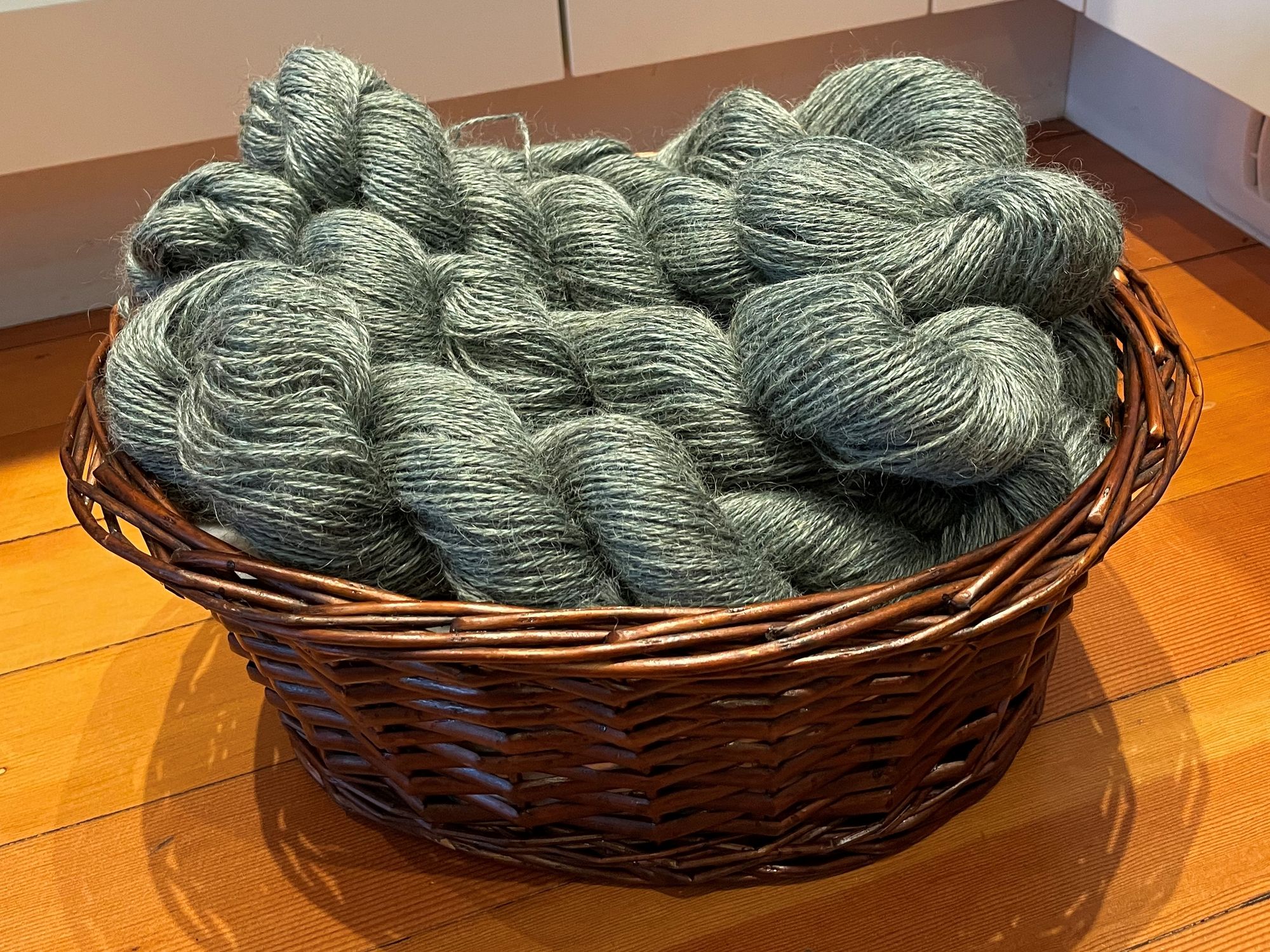 Salt Spring Sage is a new colour for this season.  A blend of 75% Gotland Grey from the fleeces of Luna and Christoph and 25% dyed mohair.  3 ply, 258 yds per skein, 120g per skein, (only 3 skeins still available) cost per skein $30.
Gotland/BFL Silk Blends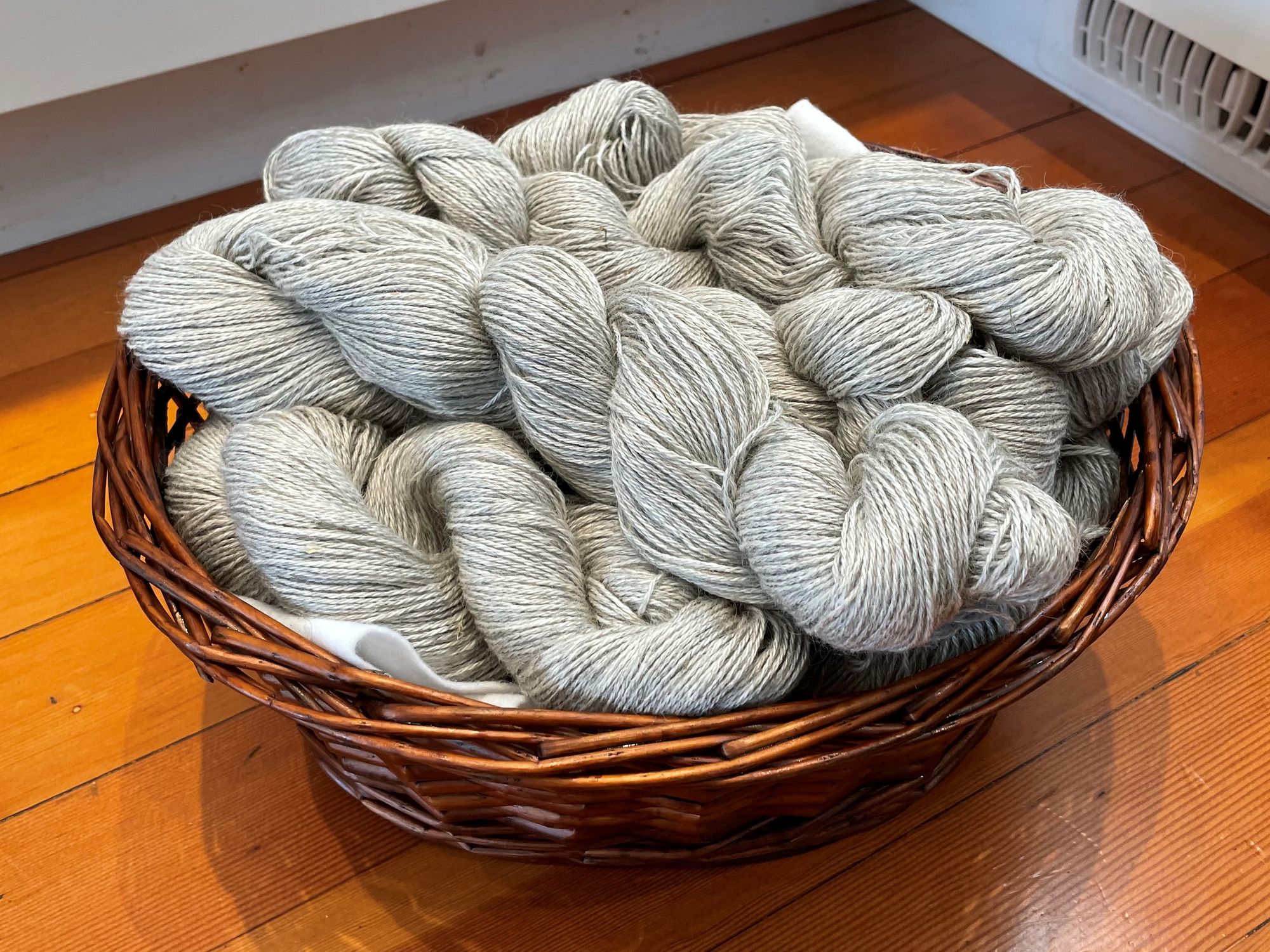 These yarns are a blend of 85% wool and 15% silk, 3 ply, 338 yds/skein and approximately 105 to 110g per skein. The Silver originates from the fleeces of Drake, Darwin and Dora (0nly 5 skeins still available), the Gotland Grey from Crystal ( only 6 skeins  still available). The cost of the silk blends is $34 per skein.
100% Gotland/BFL Wool Yarn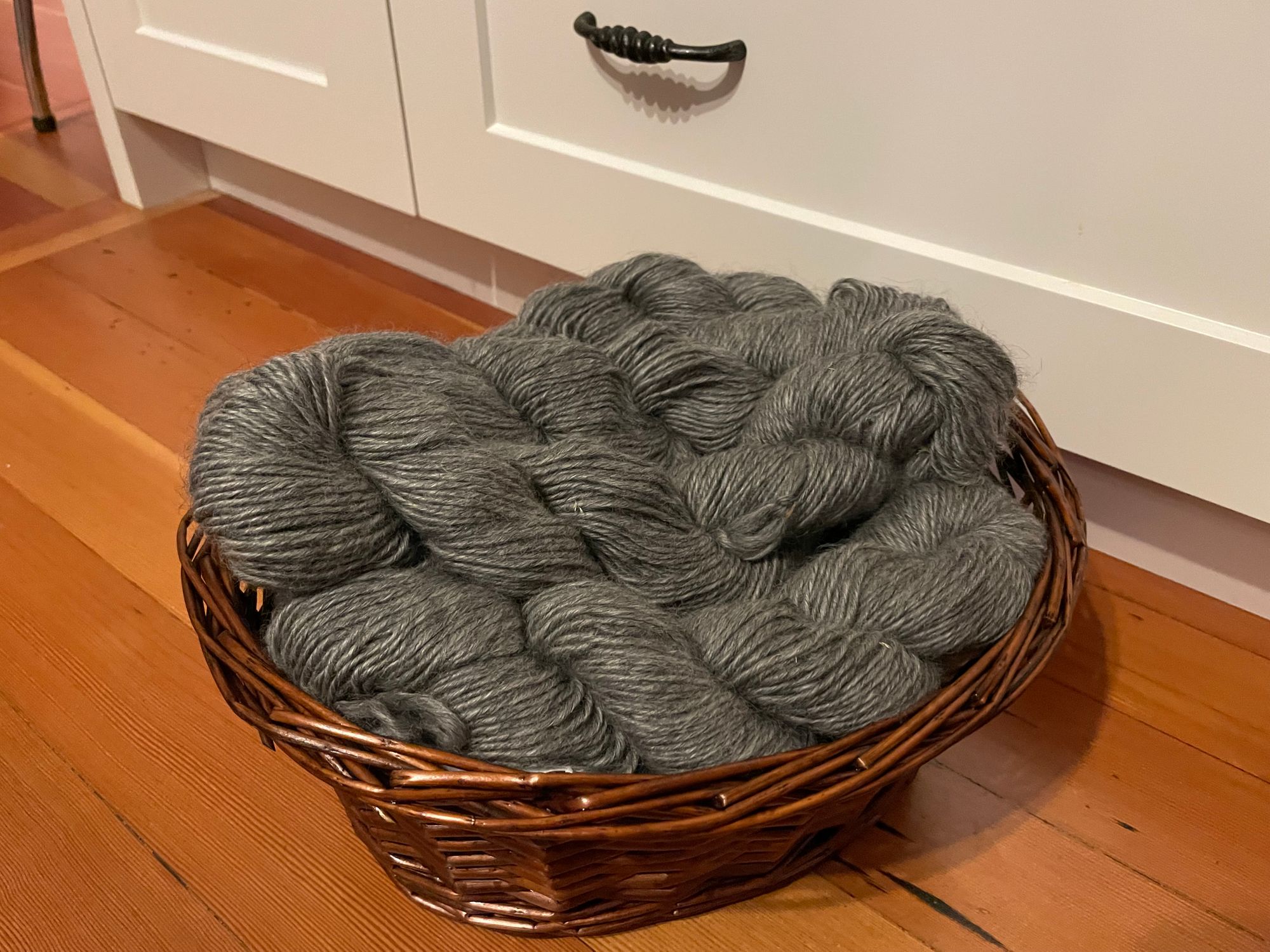 100%  Wool in Gotland Grey from Crystal and Christoph, 3 ply, DK- worsted weight, 168 yds./skein, 100g/skein, (15 skeins available). The cost is $25/skein