Fresh Blueberries from the Farm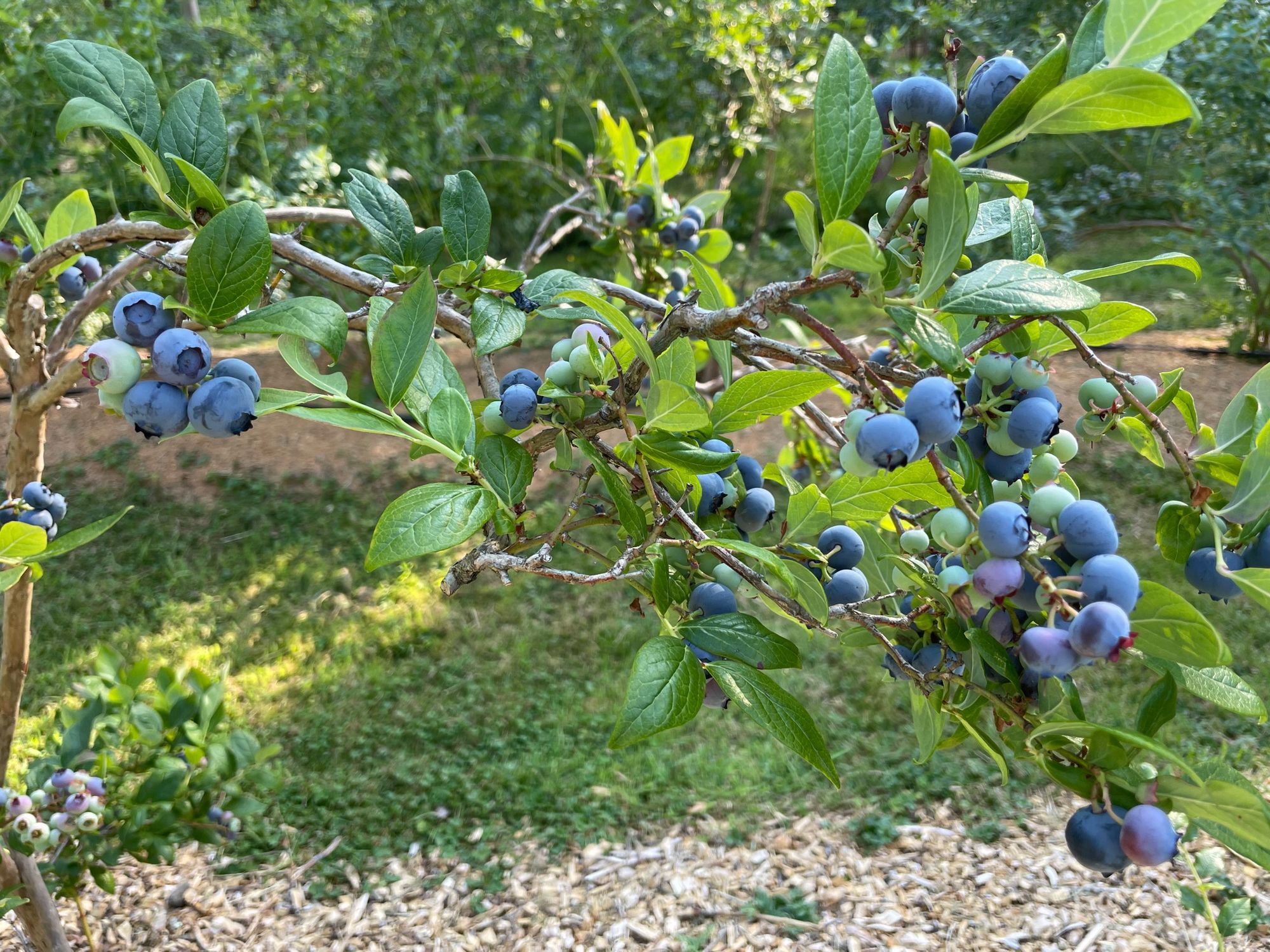 Good News - We have started our blueberry harvest.  With the cooler spring, our harvest is a bit later this year.   While we have had some difficulties with our crop due to the weather conditions, we still anticipate being able to fill a significant portion of the preorders we have received.  We will be filling orders in the the order they have been received.  We will advise you soon of the approximate wait time for your order.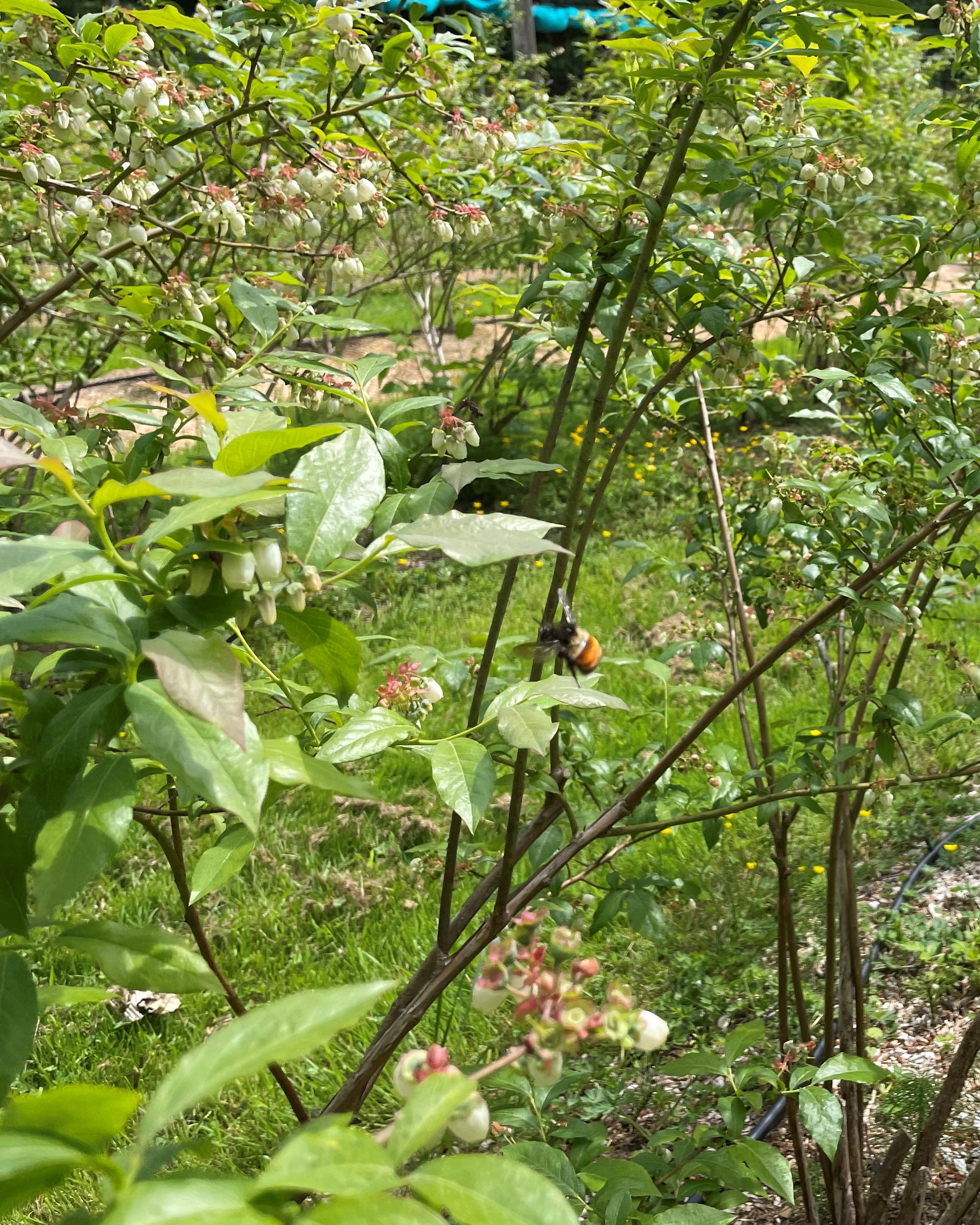 We are lucky to have had a healthy population of native pollinators active on the farm despite the cool damp weather.  Bumblebees, (pictured on our farm above) are by far the best blueberry pollinators.  They can brave colder temperatures than honey bees.
Our blueberry varieties include Duke, Bluecrop, Bergitta, Reka, Olympia, Darrow and Toro. These berries ripen at various points of the season and are mixed into our 5 pound boxes in a delicious blend.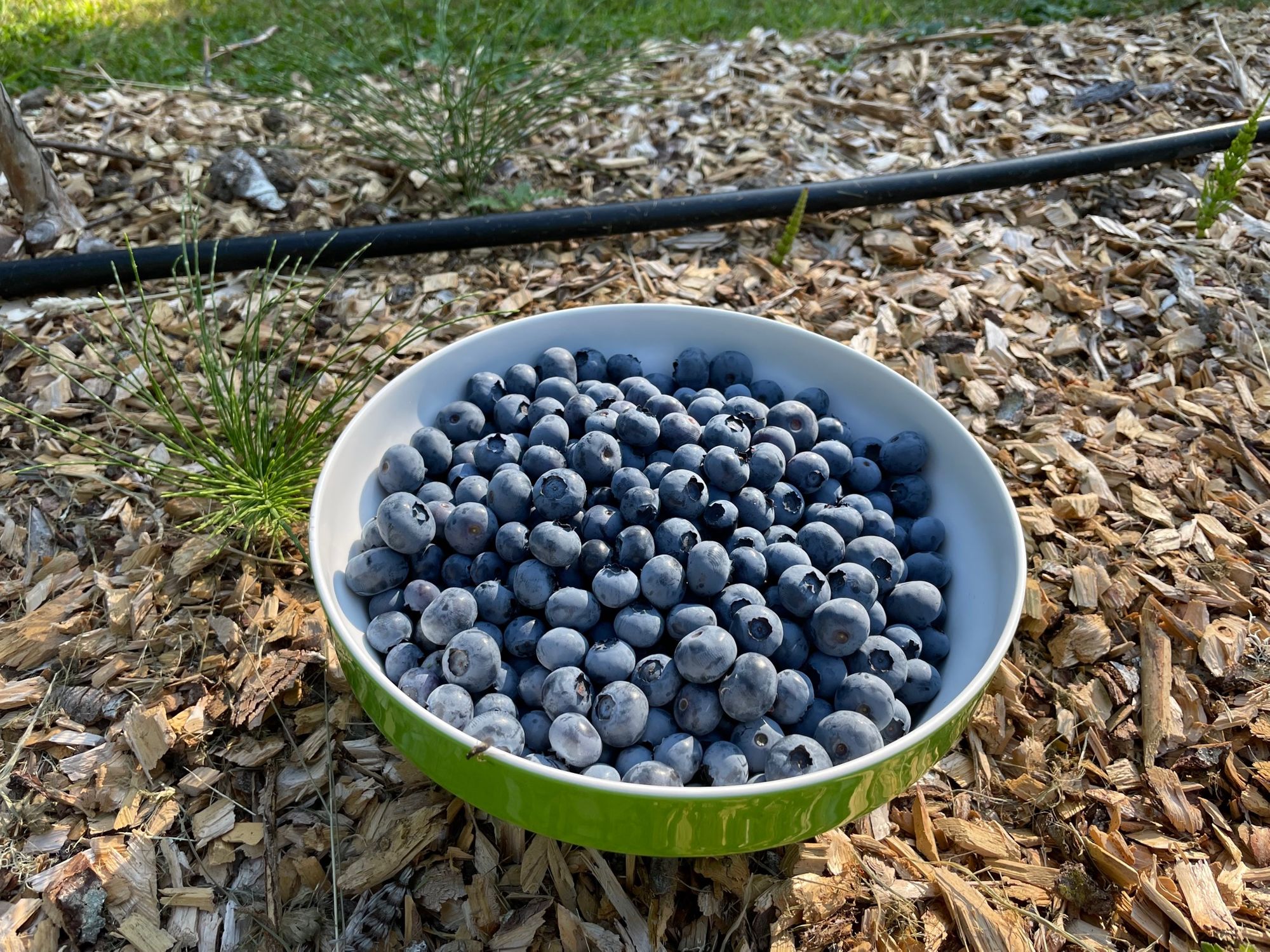 North Beach Farm is dedicated to naturally grown produce using only organic fertilizers, no sprays and weeding by hand not toxins.
Note: PREORDERS ARE NOW ONLY WAIT LISTED. We have had large numbers of preorders from our mailing list customers.  Any further orders will be placed on a waitlist until we have filled the preorders.  You are welcome to place and order and join the waitlist, if we can't fill your order this season, you will be on our list for the next.
Thank you for supporting local small farms.